The 2017 Junggu Youth Festivial for Work Experience was successfully held on 20th of October, 2017.
Almost 2,000 students and teachers gathered together in the Junggu Park
to gain the knowledge and hands-on experiences of their future jobs.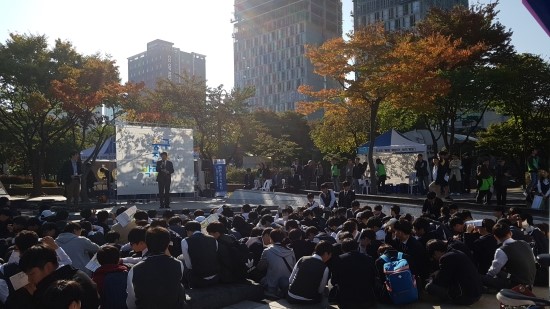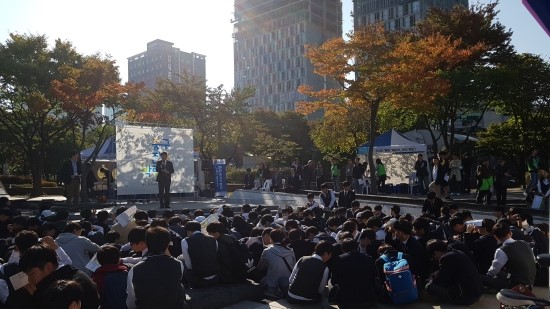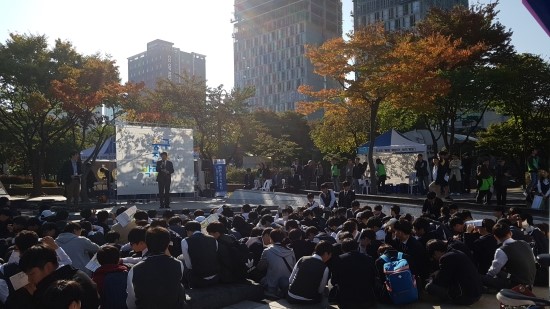 Energy Farm Co., Ltd. offered the participating students
the opportunities of riding bicycle generators and
cooking pop corns with a solar cooker!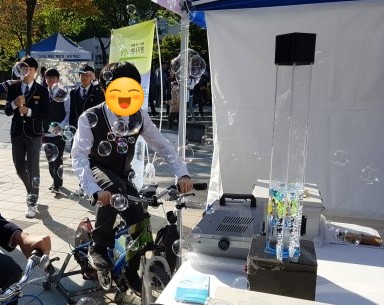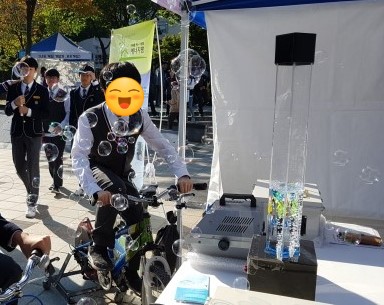 Look at them!
As they were riding the bicycle and the bubble machine was making bubbles,
the smile on their faces were getting bigger and bigger.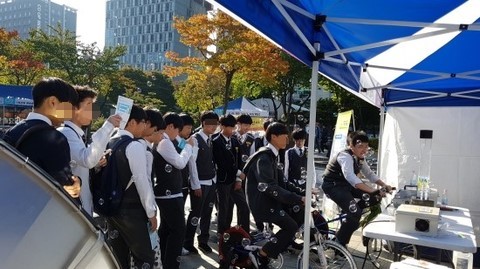 What a long queue and a group of good students waiting for their turn!
One by one~~!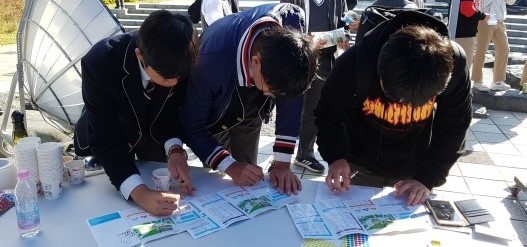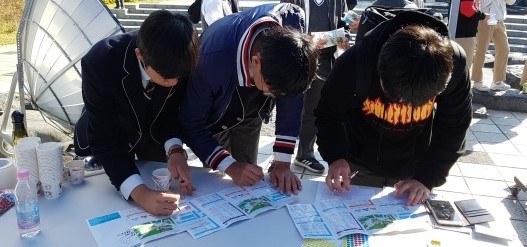 After making "electricity" through the bicycle generator,
they were all busy with marking their leaflet!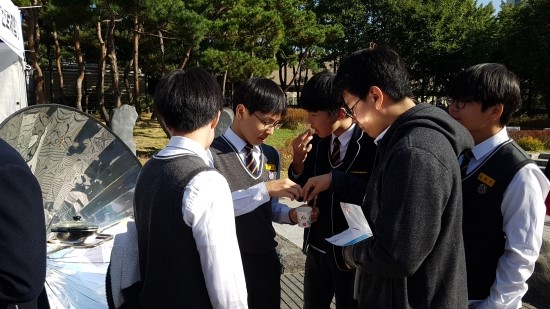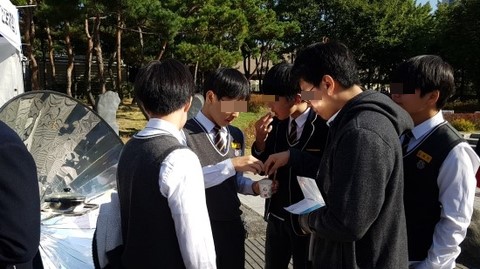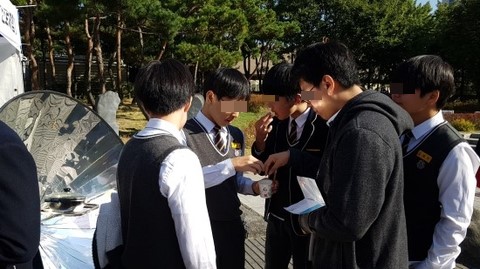 It was a perfect day to cook pop corns with bright sunshine!
They were all watching and crunching the freshly popped corns
with/under the  sunshine!!
It was such a great experience with the students
who have passion, interest, curiosity and dreams