Our CEO Kim, Dae Guy held the class for the Wonmi high school students on April 5th,
the Tree Planting Day!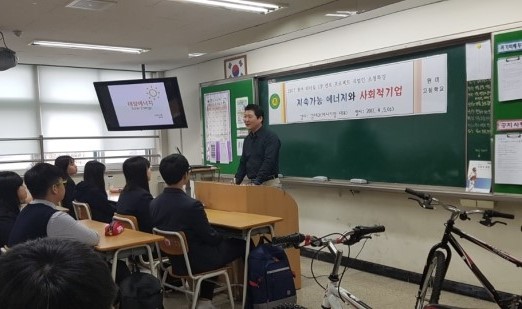 The title was "Social Enterprise and the Sustainable Energy".
The class was composed of two parts:
1) Theory on solar&wind energy
2) Hands-on experience of riding the bicycle generator!
Look at the bubbles coming out from the machine!
As the student is riding the bicycle,
the bubble machine is run by the generated power by the student pedaling on the bicycle generator!
Due to the rain, we couldn't make the Solar Pop Corns,
but the students could learn about the basic principle of performance.
Thank you so much for your participation!!
We, Energy Farm Co., Ltd, wants to provide the audience-friendly education!
Don't hesitate to contact us for more opportunities of education!